This mod/hack page will show you how to modify your Pioneer DVD player or Blu-ray player region-free so it can play DVDs that are locked to region codes 1, 2, 3, 4, 5, or 6. This is also known as a multi-region hack or region 0 unlock. Unfortunately the hack does not unlock the region coding of Blu-ray discs. If you need unlocked Blu-ray playback (for zones A, B anc C) see our separate Blu-ray code-free page here.

Pioneer DVD and Blu-ray players
Below is a list of Pioneer DVD and Blu-ray players that can be made region-free for DVD playback. If the model number marked on your player has extra letters following the numbers below these can be ignored.
Pioneer DVD players and recorders:

DCS-222
DCS-232
DCS-240
DCS-303
DCS-313
DCS-323
DCS-333
DCS-340
DCS-353
DCS-358
DCS-360
DCS-363
DCS-370
DCS-424
DCS-505
DCS-515
DCS-525
DCS-535
DCS-575
DCS-580
DCS-585
DCS-590
DV-220
DV-2650
DV-2750
DV-2850
DV-300
DV-3022
DV-310
DV-350
DV-353
DV-360
DV-366
DV-370
DV-380
DV-383 *
DV-393
DV-400
DV-410
DV-420
DV-454
DV-464
DV-470
DV-490
DV-550
DV-565
DV-575
DV-585
DV-600
DV-610
DV-656
DV-668
DV-696
DV-757
DV-868
DV-989
DV-LX50
DV-U7
DVR-440
DVR-540
DVR-545
DVR-550
DVR-555
DVR-560
DVR-640
DVR-645
DVR-940
DVR-LX60
DVR-LX61
DVR-LX70
HT-D50
LX01
LX03
NS-DV1000
NS-DV99
NS-DV990
RCS-LX60
XV-DV1000
XV-DV222
XV-DV232
XV-DV240
XV-DV303
XV-DV313
XV-DV323
XV-DV333
XV-DV340
XV-DV353
XV-DV358
XV-DV360
XV-DV363
XV-DV370
XV-DV424
XV-DV505
XV-DV515
XV-DV525
XV-DV535
XV-DV575
XV-DV580
XV-DV585
XV-DV590
XV-DV99
XV-DV990

Pioneer Blu-ray players and recorders:

BCS-222
BCS-323
BCS-424
BCS-727
BCS-FS121
BCS-FS525
BCS-HF828
BCS-HW929
BCS-SB626
BDP-100
BDP-140
BDP-150
BDP-160
BDP-170
BDP-180
BDP-320
BDP-440
BDP-450
BDP-51
BDP-LX08
BDP-LX52
BDP-LX55
BDP-LX58
*NOT* BDP-LX70
BDP-LX71***
BDP-LX88
BDP-LX91***
UDP-LX500
UDP-LX800
XV-BD1228
XV-BD212
*Unconfirmed at present but likely to work. These players are internally similar to players known to be unlockable. Let us know in the comments section below if the remote works for your player.
*** For the BDP-LX71 and LX-91 please update your player with the latest firmware before unlocking the region coding and making it multi-region.
Pioneer Region-Free Method
The way to unlock your Pioneer DVD or Blu-ray player to make it region-free is to send the correct infrared remote control sequence to the player from a specially made infrared remote transmitter. These infrared codes cannot be sent from the standard Pioneer remote control that came with your player but must be transmitted using custom-made hardware instead. You need to buy a ready-made code transmitter as shown below
Ready-Made Transmitter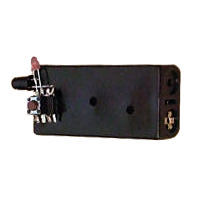 You can buy a ready-made infrared code transmitter for unlocking Pioneer DVD and Blu-ray players through this remote transmitter seller on eBay. This transmitter will send the correct remote codes to your Pioneer player to unlock it for region-free DVD playback. We are not associated with the seller so for any questions about the remote transmitter itself please contact the seller through the eBay listing here.
---
Let us know about your Pioneer DVD region-free unlocking experience in the comments section below!