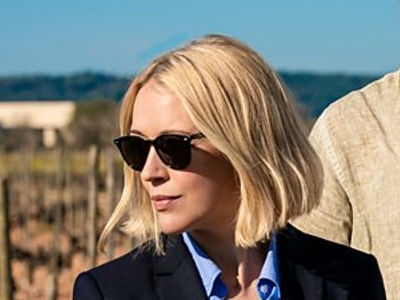 The Mallorca Files is this season's big hit detective TV show, starring Elen Rhys as Detective Miranda Blake and following her on-screen exploits around the beautiful island of Mallorca. One of the questions being asked is what are the sunglasses Miranda wears in The Mallorca Files? And where can I buy them?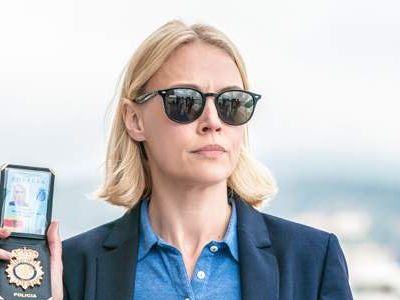 The Sunglasses
After much hunting and research we finally found the sunglasses worn by the character DC Miranda Blake in most episodes of series one. They are the not-so-memorably-named Ray-Ban RB2180 in black.
The full model code for these Ray-Ban shades is the RB2180 601/71 49-21. Hopefully you won't need all those numbers to find the ones you want, because we have a link for where to buy them below!
Where Can I Buy Miranda's Sunglasses?
You can buy Miranda's Ray-Ban sunglasses as seen on TV brand new through various authorised sellers on eBay. Use our eBay link here to find an eBay seller you like and order your pair today!
The Mallorca Files television series is a joint production between the BBC and German channel ZDF. The show is filmed on the Spanish island of Mallorca and stars Elen Rhys and Julian Looman as detectives Miranda Blake and Max Winter who investigate crimes in the island. All episodes in series one and series two have already aired on your TV screens in the UK, although there are no signs of a third series in the works.
Are you interested in any of the sunglasses worn by other characters in The Mallorca Files? Got any interesting observations about the show? Leave your questions and comments below!