This DVD and Blu-ray player region mod/hack guide will show you how to make your LG DVD player or LG Blu-ray player region-free for DVD playback so it can play DVD discs that are coded for region codes 1, 2, 3, 4, 5, and 6. This region code hack is also known as a DVD multi-region hack or a region 0 unlock. Unfortunately the hack does not unlock the playback region for Blu-ray discs. If you need zone-free Blu-ray disc playback (zones A, B and C) see our separate Blu-ray region-free page here.

Unlockable LG DVD Players
Some LG DVD players can be unlocked to make them multi-region for region-free playback of DVDs. Below is the list of unlockable LG DVD players.
LG DVD-only Players:
DP132
DP132H
DP522
DP522H
DP542
DP542H
DP650
DR175 *
DV2000
DV2000ST
DVD 5063
DVD 5083
DVD 5095
DVD 5183
DVD 5253
DVD 6053
DVS400
DVS400H
DVX642
DVX642H
DVX-642H
HT253 *
HT333 *
HT503
HT503PH
HT503SH
HT503TH
HT554
HT554PH
HT752
HT752TH
HT963 *
LH-735 *
LH-CX247
LH-CX247W
LPA835
LPA-835
*Unconfirmed at present but likely to work. Let us know in the comments section below if the disc works for your DVD player.
The disc for DVD players will also unlock the following DVD players from other brands:
Aiwa AVJ-X33
Aiwa XD-AX36 *
JVC XV-N670B
Onkyo DV-SP406
Sony DAV-D150, DAV-D150G and DAV-SB100 DVD Home Theatre Systems
Sony DVP-M50 DVD Player
Targa DP-5100x
Toshiba SD-4900
Zenith DVB216*, DVB312, DVB318, DVB410, DVB412, DVB413, DVR413, DVT412, LHC6238, XBV442, XBX443, ZDV512, ZNV400
Unlockable LG Blu-ray Players
Below is a list of LG Blu-ray players that can be made multi-region for DVD playback. If your player's model number has extra letters following the numbers below these can be ignored.
Unlockable LG Blu-ray players including UHD 4K, Smart and 3D players, and Home Cinema systems:
BD600 *
BD610 *
BD620 *
BD645
BD650
BD660
BD670
BH4030S
BH5140S
BH6220S
BH7240B/BH9540
BH7420
BH7420HT
BH7420P
BH7440P *
BH7540
BH7540T *
BH7540TW
BH9520
BH9520TW
BH9530
BH9530TW
BH9540 *
BH9540TW *
BP120
BP125
BP125D
BP135
BP150
BP155
BP175
BP220
BP230
BP240
BP250
BP255
BP325
BP330
BP340
BP350
BP375
BP440
BP450
BP540
BP550
BP556
BP620
BP630
BP640
BP640S
BP645
BP655
BP730
BP735
BP736
BP740
HB44 *
HB45 *
HB405 *
HB905 *
HB906 *
HB965
HB965TZ
HB966 *
HB996 *
HR650 *
HR670 *
HR698
HR698D
HR699
HR699D
HR831 *
HR832
HR832T
HR835
HR836 *
HR935
HR935M
HR939 *
HR939M *
HX906
HX906TAN
LHB645N
LHB655NW
LHB755
UBK80
UBK90
UP970
*Unconfirmed at present but likely to work as these players are internally similar to players known to be unlockable. Let us know in the comments section below if the disc works for your Blu-ray player.
LG Region-Free Method
The way to unlock your LG DVD or Blu-ray player is to set it to Region 0 for DVD disc playback. This can be achieved by putting the player into test mode so it brings up the region setting menu screen. To get into test mode you need to use a specially recorded data CD. Simply load the CD into your player and the test mode will be displayed on screen. Press 0 on your remote control to change the region code. Press pause to exit the menu and save your changes. You can now eject the CD and try out some DVDs from your collection!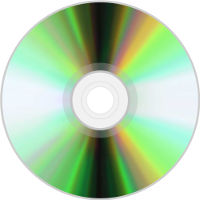 Where to Buy
The specially recorded data CDs for making your LG DVD or Blu-ray player region-free for DVD playback are available from the seller below on eBay. Separate CDs are needed depending on whether your player is a Blu-ray player or a DVD-only player. We are not associated with this seller so for any questions about the CD itself please contact the seller through their eBay listing. Links are below. Treat yourself to some films or box-sets while you're looking too!
Please leave any tips, hints and questions about making your LG DVD or Blu-ray player region-free for DVD playback using this CD in the comments section below. Let us know if your player is not on the list but the disc unlocks it!