This guide shows you which Blu-ray players can be made multi-zone (region-free) for playing back Blu-ray discs from zones A, B and C.
It is a fact that, just like DVDs before them, most Blu-ray discs and players are locked to a geographic region. These regions (or zones) are called Zone A, Zone B and Zone C. Only discs that match your player's zone can normally be played back. If you want to play a Blu-ray disc from a different zone than the zone your player is locked to you will need to hack or mod your player to allow it to play the discs.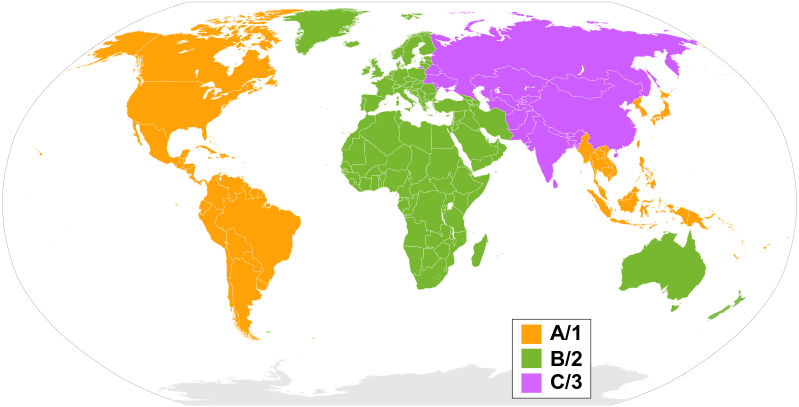 Multi-Region/Multi-Zone Blu-ray Players
Below is a list of Blu-ray players from Harman Kardon, LG, Panasonic, Philips, Pioneer, Samsung, Sony, Toshiba and Yamaha that can be modified to make them multi-region/multi-zone/region-free for Blu-ray playback (zone-free). This includes standard Blu-ray players, 3D players, 4K Ultra-HD (UHD) players and Home Cinema systems. As well as most Zone B versions of the players many Zone A versions can also be modified.
Harman Kardon Blu-ray Players
LG Blu-ray Players
Panasonic Blu-ray players
Harman Kardon BDS280
Harman Kardon BDS285
Harman Kardon BDS335
Harman Kardon BDS580
Harman Kardon BDS635
LG BP125
LG BP135
LG BP145
LG BP175
LG BP200
LG BP220
LG BP230
LG BP240
LG BP250
LG BP255
LG BP300
LG BP320
LG BP325
LG BP325W
LG BP330
LG BP335
LG BP335W
LG BP340
LG BP350
LG BP420
LG BP430
LG BP440
LG BP450
LG BP520
LG BP530
LG BP540
LG BP550
LG BP556
LG BP620
LG BP630
LG BP640
LG BP645
LG BP720
LG BP730
LG BP740
LG LHB645
LG LHB645N
LG LHB665
LG UBK80
LG UBK90
LG UBKC90
LG UBKM9
LG UP870
LG UP875
LG UP970

Panasonic DMP-BBT01
Panasonic DMP-BD30
Panasonic DMP-BD35
Panasonic DMP-BD50
Panasonic DMP-BD55
Panasonic DMP-BD60
Panasonic DMP-BD77
Panasonic DMP-BD79
Panasonic DMP-BD80
Panasonic DMP-BD81
Panasonic DMP-BD83
Panasonic DMP-BD84
Panasonic DMP-BD87
Panasonic DMP-BD89
Panasonic DMP-BD90
Panasonic DMP-BD91
Panasonic DMP-BD93
Panasonic DMP-BD94
Panasonic DMP-BDT110
Panasonic DMP-BDT111
Panasonic DMP-BDT115
Panasonic DMP-BDT120
Panasonic DMP-BDT130
Panasonic DMP-BDT131
Panasonic DMP-BDT160
Panasonic DMP-BDT161
Panasonic DMP-BDT165
Panasonic DMP-BDT166
Panasonic DMP-BDT167
Panasonic DMP-BDT168
Panasonic DMP-BDT170
Panasonic DMP-BDT171
Panasonic DMP-BDT174
Panasonic DMP-BDT175
Panasonic DMP-BDT180
Panasonic DMP-BDT181
Panasonic DMP-BDT184
Panasonic DMP-BDT185
Panasonic DMP-BDT210
Panasonic DMP-BDT215
Panasonic DMP-BDT220
Panasonic DMP-BDT221
Panasonic DMP-BDT230
Panasonic DMP-BDT233
Panasonic DMP-BDT234
Panasonic DMP-BDT235
Panasonic DMP-BDT260
Panasonic DMP-BDT270
Panasonic DMP-BDT271
Panasonic DMP-BDT280
Panasonic DMP-BDT281
Panasonic DMP-BDT300
Panasonic DMP-BDT310
Panasonic DMP-BDT320
Panasonic DMP-BDT321
Panasonic DMP-BDT330
Panasonic DMP-BDT335
Panasonic DMP-BDT350
Panasonic DMP-BDT360
Panasonic DMP-BDT361
Panasonic DMP-BDT363
Panasonic DMP-BDT364
Panasonic DMP-BDT365
Panasonic DMP-BDT370
Panasonic DMP-BDT371
Panasonic DMP-BDT373
Panasonic DMP-BDT374
Panasonic DMP-BDT375
Panasonic DMP-BDT380
Panasonic DMP-BDT381
Panasonic DMP-BDT384
Panasonic DMP-BDT385
Panasonic DMP-BDT460
Panasonic DMP-BDT465
Panasonic DMP-BDT500
Panasonic DP-UB150
Panasonic DP-UB154
Panasonic DP-UB159
Panasonic DP-UB200
Panasonic DP-UB300
Panasonic DP-UB310
Panasonic DP-UB314
Panasonic DP-UB320
Panasonic DP-UB330
Panasonic DP-UB390
Panasonic DP-UB391
Panasonic DP-UB400
Panasonic DP-UB404
Panasonic DP-UB420
Panasonic DP-UB424
Panasonic DP-UB45
Panasonic DP-UB450
Panasonic DP-UB700
Panasonic DP-UB704
Panasonic DP-UB820
Panasonic DP-UB824
Panasonic DP-UB90
Panasonic DP-UB900
Panasonic DP-UB9000
Panasonic DP-UB9004
Philips Blu-ray Players
Pioneer Blu-ray Players
Samsung Blu-ray Players
Philips BDP2501
Philips BDP2985
Philips BDP3406M2
Philips BDP7750
Pioneer BDP-140
Pioneer BDP-150
Pioneer BDP-160
Pioneer BDP-170
Pioneer BDP-180
Pioneer BDP-3120
Pioneer BDP-3140
Pioneer BDP-330
Pioneer BDP-440
Pioneer BDP-450
Pioneer BDP-52FD
Pioneer BDP-62FD
Pioneer BDP-80FD
Pioneer BDP-85FD
Pioneer BDP-88FD
Pioneer BDP-90FD
Pioneer BDP-LX53
Pioneer BDP-LX55
Pioneer BDP-LX58
Pioneer BDP-LX88
Pioneer BDP-X300
Pioneer UDP-LX500
Pioneer UDP-LX800
Samsung BD-F5100
Samsung BD-F5500
Samsung BD-F5700
Samsung BD-H4500
Samsung BD-H5100
Samsung BD-H5500
Samsung BD-H5900
Samsung BD-J4500
Samsung BD-J4500R
Samsung BD-J5100
Samsung BD-J5500
Samsung BD-J5700
Samsung BD-J5900
Samsung BD-J6300
Samsung BD-J7500
Samsung BD-JM51
Samsung BD-JM59
Samsung HT-J4500
Samsung HT-J4530
Samsung HT-J4550
Samsung HT-J5500W
Samsung HT-J5550W
Samsung UBD-K8500
Samsung UBD-M7500
Samsung UBD-M8500
Samsung UBD-M9000
Samsung UBD-M9500
Samsung UBD-M9700
Sony Blu-ray Players
Toshiba Blu-ray Players
Yamaha Blu-ray Players
Sony BDP-S1100
Sony BDP-S1200
Sony BDP-S1500
Sony BDP-S1700
Sony BDP-S3100
Sony BDP-S3200
Sony BDP-S3500
Sony BDP-S3700
Sony BDP-S390
Sony BDP-S4100
Sony BDP-S4200
Sony BDP-S4500
Sony BDP-S490
Sony BDP-S5100
Sony BDP-S5200
Sony BDP-S5500
Sony BDP-S590
Sony BDP-S6200
Sony BDP-S6500
Sony BDP-S6700
Sony BDP-S7200
Sony BDP-S790
Sony BDV-E2100
Sony BDV-E3100
Sony BDV-E4100
Sony BDV-E6100
Sony BDV-N5200W
Sony BDV-N7200W
Sony UBP-UX70
Sony UBP-UX80
Sony UBP-X1000
Sony UBP-X1000ES
Sony UBP-X1100
Sony UBP-X1100ES
Sony UBP-X500
Sony UBP-X700
Sony UBP-X800
Sony UBP-X800M2
Sony UHP1
Sony UHP-H1
Toshiba BDX1300
Toshiba BDX1300KE
Toshiba BDX1300KU
Toshiba BDX1400
Toshiba BDX1400KE
Toshiba BDX1400KU
Toshiba BDX2300
Toshiba BDX2300KE
Toshiba BDX2300KU
Toshiba BDX2400
Toshiba BDX2400KE
Toshiba BDX2400KU
Toshiba BDX3300
Toshiba BDX3300KB
Toshiba BDX3300KU
Toshiba BDX3400
Toshiba BDX3400KE
Toshiba BDX3400KU
Toshiba BDX4300
Toshiba BDX4300KB
Toshiba BDX4300KR
Toshiba BDX4300KU
Toshiba BDX4400
Toshiba BDX4400KE
Toshiba BDX4400KU
Toshiba BDX5300
Toshiba BDX5300KB
Toshiba BDX5300KU
Toshiba BDX5400
Toshiba BDX5400KE
Toshiba BDX5400KU
Yamaha BD-A1040
Yamaha BD-A1060
Yamaha BD-S473
Yamaha BD-S477
Yamaha BD-S671
Yamaha BD-S673
Yamaha BD-S677
Yamaha BD-S681
Yamaha BRX-610
Yamaha BRX-750
Yamaha MCR-750
Yamaha MCR-755
The Mod/Hack
There are three ways for you to end up with a modified zone-free Blu-ray player:
Install a DIY hardware mod-chip. These are fitted inside your player and wires soldered between the mod-chip and the PCB of your player. There is no software mod (soft-mod) available for Blu-ray players.
Buy a pre-modded player from one of the very few suppliers still selling them, and then sell your existing player to recover most of the cost.
Send your Blu-ray player to a business that will modify your player by installing, configuring and testing the mod-chip for you.
Where To Buy Mod-chips
Mod-chips for you to install to hard-modify a few Blu-ray players are available to buy new on eBay from the following seller. This only covers the Panasonic BD30, BD35, BD50, BD55, BD60 and BD80 players plus the Pioneer BDP-330 and BDP-LX53.
Where To Buy Pre-Modded Multi-region Blu-ray Players
Brand new and pre-owned multi-zone Blu-ray players are available to buy through independent sellers who will ship to your country using the eBay links below. Many of the players mentioned above are still available although they are in limited supply. Remember to buy an HDMI cable plus some box-sets or movies to play on it too!
Where to Get Your Player Modified
If you are in the UK you can send your Blu-ray player to Multi Region Magic, a business based in the UK. They will install and configure a mod-chip in your player and return it to you. They currently only offer this service to customers on the UK mainland.
Players covered by this service include various Panasonic, Pioneer, LG, Samsung and Sony Full-HD Blu-ray players and also some 4K UHD players such as the Sony UBP-X1000, UBP-X1100, UBP-X500, UBP-X700, UBP-X800 and UBP-X800M2
Players covered by this service include Panasonic, Pioneer, LG, Samsung and Sony Full-HD Blu-ray players and also some 4K UHD players.
Other players that can be modified by the service from Multi Region Magic include the:
LG UBK80, UBK90, BP125, BP135, BP240, BP325, BP420, BP440, BP350, BP450, BP550, BP620, BP630, BP645, BP740 and LHB645N
Panasonic DP-UB150, DP-UB154, DP-UB159, DP-UB450, DMP-BD81, DMP-BD83, DMP-BD84, DMP-BDT160, DMP-BDT165, DMP-BDT167, DMP-BDT170, DMP-BDT180, DMP-BDT260, DMP-BDT270, DMP-BDT280, DMP-BDT360, DMP-BDT370, DMP-BDT380, DMP-BDT460, DP-UB820, DP-UB900 and DP-UB9000
Pioneer BDP-170, BDP-180, X300, BDP LX58, BDP LX88 and UDP-LX500
Samsung BD-J5900, BD-J5500, BD-J4500, BD-H5900, BD-H5500, UBD-K8500, BD-J7500, UBD-M7500, UBD-M9000 and UBD-M9500
Sony BDP-S1500, BDP-S3500, BDP-S4500, BDP-S5500, BDP-S6500, BDP-S1700, BDP-S3700, BDP-S6700, BDP-S7200, BDV-N7200W, BDV-N5200W, UHP1, BDV-E2100, BDV-E3100 and BDV-E4100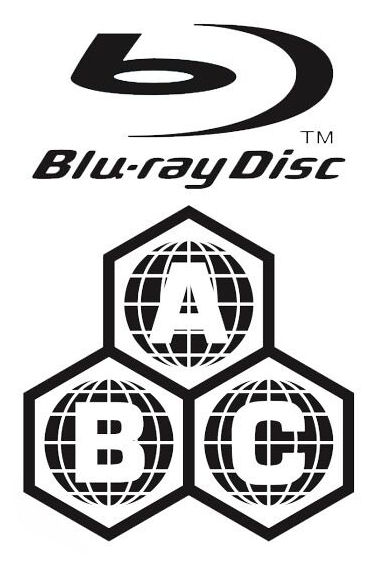 Let us know in the comments below if you find any other Blu-ray players that can be made multi-zone!